In this robust and FREE logo design guide in Nigeria, I will be covering…
Basics of Logo Design
How to generate unique logo design ideas for your brand
Best Applications (apps), software, program for great logo designs and appropriate production file formats like png, cdr, psd, eps, etc
Online Logo Design Makers(Apps to create logos)
Some Company logos samples, templates in Nigeria for inspiration
Some frequently asked questions, FAQs and…
Exclusive Bonus Tips from Experts in Top Logo Design Companies in Nigeria.
So:
If you want to build a unique, effective and profitable brand identity (logo) for your new blog, website, brand or business in Nigeria, you would love this guide.
And….it's all for free.
Ridiculous but REAL?
Let's get started…
CONTENTS:
• CHAPTER 1: Logo Design Basics
• CHAPTER 2: Sculpting A Pro Logo for Your Brand – How To Come Up With Creative Logo Design Ideas, Concepts (Logo Design Process). Presentation, Application & Technicalities
• CHAPTER 3: Applications, Softwares, Programs, Tools for Creating, Designing Logos
• CHAPTER 4: Online Logo Design Maker, Applications, Apps
• CHAPTER 5: Logo Design Inspirations
• CHAPTER 6: Logo Design Frequently Asked Questions
• CHAPTER 7: Advanced Logo Design Tips
CHAPTER 1
LOGO DESIGN BASICS
In this chapter I'll cover the fundamentals of logo design.
First, you'll learn exactly what logo design is (and why it's important in building a strong visual brand identity for your business today).
Secondly, I share some of my logo design work with you to inspire creativity.
Let's go…
What is Logo design?
Logo design is the process of creating a brand's visual identity for easy recognition, consumer patronage and to foster brand loyalty.
Why Is A Good Logo Important for Your Business?
I'd love to emphasize that: "Your logo is your identity."
In this light, it is critical to understand some views.
Visual Recognition
A logo helps in quick recognition of your brand.
When we changed location of our business years ago, a very close pal was walking by and kept on looking at logo on our signage.
Her thoughts: "I have seen this somewhere, somehow, I recognise this." Much later when we had to interact, she said: "No wonder, I know am sure of what I saw."
I laughed but kept the lesson deep in my heart.
That's the power of a good, clear and memorable logo.
Except you have rebranded by changing your brand visual identity (logo), that's the power of a logo for you.
As we move, I will show you the importance of consistency in maintaining brand identity.
Perceptual Recognition
A good Logo is more perceptual than visual.
What do I mean?
There's a form of perception you get about a brand that has a well thought out and designed logo for their business.
The view you get could be good or bad.
A logo goes a long way to project quality, culture and the character of the brand.
You need a good logo to project all these before your audience, prospects and existing customers.
Need to be Unique
Logo design is extremely important because as every human is uniquely different from another, so should businesses.
In simple language, a good logo shows how serious you are about your brand, business.
As a logo designer working in Lagos, Nigeria, I have seen clients achieve remarkable results from their brands with logos I created for their businesses.
Bottom line?
Their bottom line was impacted positively.
CHAPTER 2
SCULPTING A PRO LOGO FOR YOUR BRAND: HOW TO COME UP WITH CREATIVE LOGO DESIGN IDEAS, CONCEPTS
In this chapter, I walk you through the steps in coming up with an effective brand identity, logo, for your brand.
Let's get started…
HOW NOT TO CREATE A LOGO
When I started out as a rookie logo designer, when given a project, I'd hop on the computer and do whatever comes to mind for the client.
Quite an amateur way of creating a visual property that would last the test of time.
In clear essence, my style was just the "looks" of the logo and so far the design was just "fine," I was good to go.
Right?
Wrong!
Guess what?
That was in the late 1990s.
Fast forward today, I take a lot of time to understand what the brand, business is all about before creating logos for clients that can pay.
Yes (For clients that can pay).
A logo design package for different levels of creating brand identities solves a lot of hassles with client work……especially money issues.
How To Come Up With Unique Logo Design Ideas, Concepts
Daniel Paiz, a Mexican Graphic Designer shares his process (in bare bones) coming up with a sports logo for his favourite football club, THECHIAPAS.

His point of reference, goal:
Create a new Chiapas Soccer Club logo that would best convey the team's spirit, identity and values.
Get Brief Right: A good logo must be well thought out from a very comprehensive brief by the owner, client or customer if you wish.
Analyse Existing Logo: Where available, it would require analysing an existing logo in order to understand the reasons why it was not successful.
(Clear that a logo may not meet its goal).
Carefully note your observations on every graphic element, illustration on the logo as you move.

Why?
This would show a lot of angles for you by revealing the shortfall from existing brand identity.
Establish Client Needs: Carefully decipher the general requirements (ofcourse in agreement with the client). From your research, identify problems, proffer solutions, project benefits, retrieve goals and formulate a strategy to achieve them on the logo design idea.
Research: More than getting brief right, a good logo idea must emanate from a well researched work, exercise. Research would span a brief history, background about the firm; the industry it belongs; logos of successful brands in your niche and many more considerations. It also extends into going in-depth on elements to be used for the logo to achieve the goal. This could require you to pay a visit; talk to stakeholders and enthusiasts; look at logos of competitors in same industry.
Decide on Software, Apps for Logo Design: Tools you use for crafting your logo must help you solve the problems earlier identified in our discourse in good time.
Turnaround time is critical for some brand identity projects.
In my earlier graphic design guide, I explained my choice for using CorelDraw as my preferred graphic design tool.
Start to Design Logo: Your first point of call would be to get manual with sketches on paper.
DIGITIZE SKETCH: Your next step is to digitize the sketched logo.
Coreldraw, Illustrator or even Photoshop can be used depending on your expertise and preference as a designer.
Again I like to say that you should use an app you're very conversant with.
For me, I use CorelDraw and if you've been following me, the reasons are obvious.
Won't bug you with any emphasis here (smiles).
In the final steps of the logo design, you create color variations, producing grayscale and monochromatic versions of the artwork, establishing minimum and maximum reproduction size to avoid distortions and specify logo relationship with other graphic element.
Having a sound logo design idea and knowledge of reproduction and implementation can prevent hassles with client, achieve overall objective of crafting the brand identity and overcoming visual appeal difficulties when logo is used across different media.
No doubt, you will see that his design wasn't just the type you jump on your computer and quickly do.
A lot of thought and research went into it…even travel.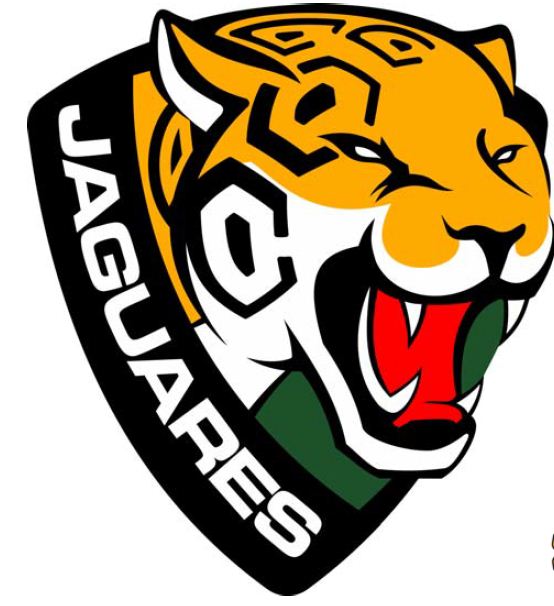 That's why a great well thought out logo can't cost N1,999 ($5).
Where's my FIVERR's folks at?
LOGO DESIGN CONCEPT RATIONALE, PRESENTATION, APPLICATION & TECHNICALITIES
The logo design concept rationale is a document that shows the idea behind the logo, its interpretation, usage and reproduction specifications.
This guideline helps ensure specific and concise representation of the logo and makes sure that it delivers value as initially planned, projected.
This document lays every technicality in bare bones for even the lay man to understand.
It covers the background story behind the logo. It makes good its purpose; shows size, color chat, typography and guidelines for the use of corporate brand identity.
PRESENTATION
The guideline should be presented to the client carefully and creatively designed.

This document is as critical as the brand identity itself. It serves as an instructional tool on how best the logo is handled on different media and by people that may have to use or interact with it in one form or another.
APPLICATION
The document also shows how logo design is applied in different media.
What do I mean?
It states in clear terms the specifications to adhere to when using logo on different media.
The different media covers print and on-screen display devices.
When creating a website for your brand, it's cool to know how your logo fits (size, quality for display) into your preferred theme, template or framework.

TECHNICALITIES
For those that are conversant with the design and or production industry, the guideline gives all the technical specs to be strictly adhered to in reproduction of the logo design.

Some clients preferences could be that after design, final file be delivered presented in Portable Network Graphic, PNG, Portable Document Format, PDF, Joint Photographic Export Group, JPG, or any other file format requested.
CHAPTER 3
APPLICATION/SOFTWARE FOR LOGO DESIGN + FILE FORMATS
In this chapter, I share standard applications (apps), software, programs for creating great and effective logos.
Also I show you professional acceptable file formats your logo should be when shared across different media or during interactive correspondence to avoid distortions and misinterpretations.
Let's dive right in…
Apps for Logo Design
When I started out learning how to use the computer, it was with the Apple Macintosh on MAC OS (Macintosh Operating System).
The programs, applications or software, any how you wish to call it, were mainly friendly on the MAC OS.
So we had softwares like Adobe Illustrator, Adobe Photoshop, Aldus Pacemaker (now Adobe Indesign) and QuarkXpress fully installed on the systems.
Logo design is a vector based graphic element so I used Adobe Illustrator when I started out to create (as an intern, practise is a more suitable word) logos at the time.
Today, your guess is as good as mine…
I use Coreldraw for obvious reason (if you have been following me)
Logo Design File Formats
Without much waste of time, file formas purely dpends on what media you're using your logo design for.
Popular formats are .png, .eps, .psd, .ai, .cdr, etc.
CHAPTER 4
ONLINE LOGO DESIGN MAKER, APPLICATIONS, APPS
In this chapter I explain what a logo design maker is and also show you a couple online design apps that can help you speed things up building a logo the easy way.
Let's get cracking.
WHAT IS A LOGO DESIGN MAKER?
A Logo Maker, Software or App is a platform where you can create a logo fast and easy without going through the standard recognised process of creating a brand identity.
Usually, such platforms or software if you like, is used in creating something more temporarily you want to use quickly.
If, however, you want to go with the option of creating your logo with a free platform, Template Monsters presents a top 10 list of best logo design makers as follows:
Tailor Brand:
This platform uses artificial intelligence, AI, to create logos in under 5 minutes.
No design expertise, nothing.

Spotify:
The Hatchful Shopify Logo Creator is a free online logo design app that enables users get their logos within seconds.
Mostly preferred by online entrepreneurs, small businesses, start-ups, etc.

Logaster:
A free logo design program that allows you create a logo fast and easy. No visual skills required.
Just follow the instructions and you'd be good.
It has the capacity to create some personal effect that can make you unique.

Logogenie logo creator:
An app that creates logos using a wide array of templates to choose from for the user.
It has a very simple user interface to help you unclutter and create something great.

LogoMyWay Logo Maker:
Records say the online logo software boasts of having created over 5million logos and still counting.

Hipster Logo Maker:
This logo design maker has a little constraint of creating logos in the hipster style.
No design skill required just piece the parts together and you'd be good.

Ucraft:
This is another portal for creating logo designs more targeted for business.
The feature could output logos in a "cartoonish" way.

GraphicSprings:
This is a great logo design maker.
It provides capacity comparable to professional image editing apps.

Canva:
Not a fully dedicated software for logo design creation, this is an invaluable tool in logo creation.
It has similarities to professional softwares like Adobe Photoshop.
With all the seemingly copying tendencies of the platform, it's still quite easy to use to carve out something for your logo.

Zillion Designs:
A comprehensive logo design tool that provides support for the services they render.
The platform affords you the opportunity to tweak your design to suit your needs, requirements.

Other interesting platform to check out includes: SquareSpace, DesignHill, FreeLogoServices, DesignEvo, DesignMantic, Fotor, LogoMakr, Placeit, Online Logo Maker, Free Logo Design, Logotype, etc.

It is highly recommended that to get the best out of developing a brand identity for your business, you hire a graphic designer for optimal benefit and experience.

Again, if uniqueness is anything for you, it is important you engage a professional to create your logo for you business.

Back to contents
CHAPTER 5
INSPIRATION BY SOME GREAT LOGO DESIGNS
In this chapter I walk you through a selection of concept rationale of some great company's logos that sparks inspiration when you need to create a logo for your business.
Yes, everyone needs some form of inspiration.
Why?
Well, block problem doesn't just end at the table of writers alone. Designers also face same.
LOL!
That said, let's dive right in…
Studying some example of very effective logo designs of popular companies that have impacted seriously on their brands, I observe the endearing ripple effect of a very well thought out logo, brand identity.
Google:
The Google logo font falls under the family of sans serifs. These fonts project simplicity. Not having serifs (protruded strokes from the main stem that forms the type).
I found out that the Google brand has always been a company that sets out as a fun loving company. No doubt this is reflected in the use of multiple bright primary colors in their typography. This simply indicates the feeling you get interacting with the brand.
Coca-Cola:
For me, this is like talking about a company that has existed forever. The Coca-Cola brand identity needs no hype. It speaks for itself. From my childhood and even long before, it's been the same.
The Coca-Cola logo was created by Frank Mason Robinson in 1885 and the lettering style used for the logo is known as Spencerian script, which is categorised as "Occasionals." They belong to a very rare family of font that is used to represent the elites of the society.The font style has been used by the brand ever and till date, has not changed.
This clearly shows consistency on the part of the company. From the consumers end, it transmits a very strong brand loyalty.
The color red in marketing portrays power, excitement, energy and passion. It also stimulates the appetite, which makes it an excellent choice when branding food or drinkrelated stuffs.
No doubt the Coca-Cola brand identity was well founded on the correct principles of a good and functional design, aesthetics and use of color.
GlaxoSmithKline:
GSK (GlaxoSmithKline) is one of the world's best English pharmaceutical company established since 2000.

The GSK logo is an orange-colored,heart-shaped symbol with the organization's name written in white Frutiger type face. The mix of orange and white communicates the organization's stride to offer its consumers with top notch healthy products and services. Created by Futurebrand, a conspicuous brand consultancy organization, the GSK logo has all the earmarks of being the most unmistakable brand among its peers in the health sector.
Dangote Group:
The Dangote Group logo design has the symbol of an Eagle mounting on a red blaze which represents strength, focus, elegance, clear vision and dynamism of the conglomerate; The red blaze, a half moon like horizon; which adds brightness to the blue eagle and the name Dangote, the red in another sense stands for re-birth, breakthrough, indicating the Group's emergence to the world stage: Dangote inscribed in blue, coming under the red blaze, is in bold and this represents royalty, credibility, humanism and care.


The Group's legacy validate it's way of thinking of impacting lives as confirmed by its pay off line; "Providing Your Basic Needs." With the organization's visual brand identity, Dangote's pledge to qualityproducts continues to benefit the consumer.
CHAPTER 6
LOGO DESIGN FAQS IN NIGERIA
There are questions that frequently crop up as relates to logo design. In this chapter, I try to collate and answer a couple.
Enjoy…
How much should I charge for a logo design 2021?
The cost of a logo design is anywhere from N0 to tens of thousands of naira, but if you're a small business or startup looking for quality design, a good logo design should cost between N10,000 to N100,000.
How do I come up with a logo design?
Though this was addressed early in this post, let me quickly summarise:
Design Brief
Ask Client Questions
Research and Discovery
Brainstorming
Sketching
Design Execution
Design Presentation
Get Revisions/Approval With client, arrive on best solution
Deliver final logo artwork and identify guidelines
What are the qualities of a good logo?
Some universal qualities make a great logo endearing before customers, prospects and patriots to connect with your brand.
They simply are:
Simple
Relevant
Memorable
Timeless
Versatile
ADVANCED LOGO DESIGN TIPS BY EXPERTS IN TOP LOGO DESIGN COMPANIES IN NIGERIA
In this section, I share a couple tips from exclusive interviews I did with some top logo designers in Nigeria.

Let's roll…
In a chat with Samuel Uwahwah, Managing Director of BusinessOntop, one of the best brand identity company in Lagos, Nigeria said that every logo should look good on black and white not necessarily in colors.

This would help you appreciate its indigenous nature and help to appreciate the concept rather than being carried away by the use of somewhat distracting colours.

Colours can come later but your best bet is to see how it looks like on solid black and white. This would also help ensure seamless reproduction of such logo across all media.

He also adviced that the logo must make sense on any platform or media it is deployed. In addition, he also tilted to using Coreldraw in coming up with your logo that should always have a slogan (a message you want it to be remembered for).
I also spoke with a top designer in Kordahi Technologies, Lagos, Southwest Nigeria about sharing tips for great effective logo designs.
This is his submission: Know the brand (Know Your Customer, KYC, as popularly known); Use colors in a a deliberate manner; make sure you pick fonts very carefully when using texts in logo design and finally (as popularly submitted) keep it simple.
CONCLUSION!
Wow, what an amazing journey.
NOW, over to you.
I would love to hear from you.
What are you taking away from this piece?
Which one of the tips and strategies do you want to try first?
Either way, let me know by dropping your comments below right now.