In addition to this 3 simple, fast and easy step-by-step video tutorial guide on how to create a blog in Nigeria and make money, I will also be covering:

1. The basics of blogging
2. Content Management System, CMS, to use for your blog
3. How to monetize your blog
4. Frequently Asked Questions, FAQs about blogging in Nigeria
5. Exclusive Bonus Tips from successful, expert bloggers in Nigeria.

As a matter of fact, this is the exact step-by-step process I use to grow my blog.
So:
If you're looking for where to learn blogging and want to start a unique, effective and profitable blog in Nigeria, without needing a web design company or a pro web developer, you will fall, head over heels, in love with this FREE guide.
Today, with this strategy, a couple of my blog posts are on the first page of Google for keywords like:

And not just that, those pages are generating great traffic to my blog and website every month.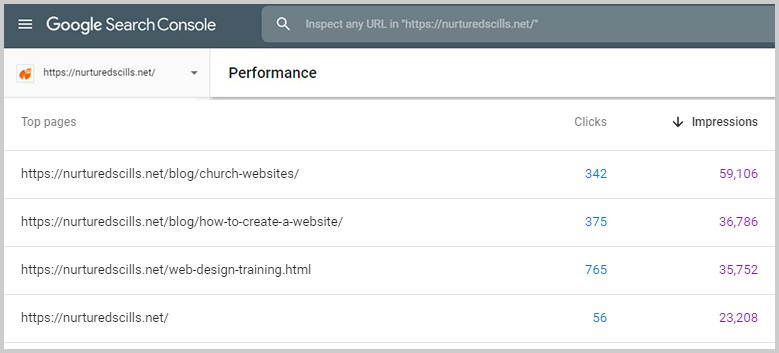 And hey!
Don't just take my words for it, go check it up yourself on Google right now.
And guess what?
This video guide comes to you for free.
YES! ALL FOR FREE!
RIDICULOUS, BUT REAL!
Let's get started…
Before we go any further…
Take a quick outline of the content of the video tutorial
HOW TO START A BLOG IN NIGERIA:
1. Research a Profitable Niche to Blog
2. Choose a Domain Name and Hosting
3. Install, Structure WordPress CMS
BONUS: Write and Publish Your First Blog
Not much time? Hop on the video right now.

CONTENTS
CHAPTER 1: BLOGGING BASICS
In this chapter, I will dwell on what a blog is and why it is important for your business.
What Is a Blog?
A blog is a regularly updated website or web page with quality, relevant content, usually run by an individual, a small group or corporate body that could be written in an informal, conversational or personal style to reach and keep their target audience informed, entertained and enlightened which would ultimately end in a mutually beneficial relationship.
Why is Blogging Important for Your Business?
Blogging for your business is critical because it helps with favorable presence in search engines; builds, establishes relationship, trust with existing and customers; grounds your business as an authority in your niche and lots more.
In a recent study showing the importance of a blog for today's business, Hubspot's researchers concluded that, on average, a business with a high-quality blog earns:
55 percent more online visitors;
97 percent more inbound links;
434 percent more indexed pages and
67 percent more leads.
If you're serious about your online business, it super clear that you'll need to start a blog to take advantage of these earnings.
After I started my blog, I started getting some form of traction –traffic wise.
A couple clients saw me as the go-to-guy when it comes to graphic, print, web, logo and digital-related stuffs.
I felt real good some time ago when I visited a client that got me online and said "I'm a guru."
(My head got bloated but thank God my athletic body was able to contain it).
LOL!
I got some calls that culminated into deals that really helped business with visibility and growth.
With a good blog, I started growing a list: emails, mobile and WhatsApp contacts that impacted positively on business.
That said, let's move to the next chapter…
CHAPTER 2: CONTENT MANAGEMENT SYSTEM
In this chapter, we look at what a CMS is and factors to consider before choosing a content management system when starting out with your blog.

Without further ado, let's get started…
What is a Content Management System?
Wikipedia puts it in the simplest form…
"A content management system (CMS) is a computer software used to manage the creation and modification of digital content."
To have an all-encompassing view, I'd love to add that…
A content management system, in addition to being able to manage, modify your digital media, should also provide a feature for you to market yourself to the world with your unique story.
Everybody's got an angle to their stories that can help someone else.
Starting a blog would help you project that your unique angle.
In addition to that also, a good CMS should be easy to use and expandable.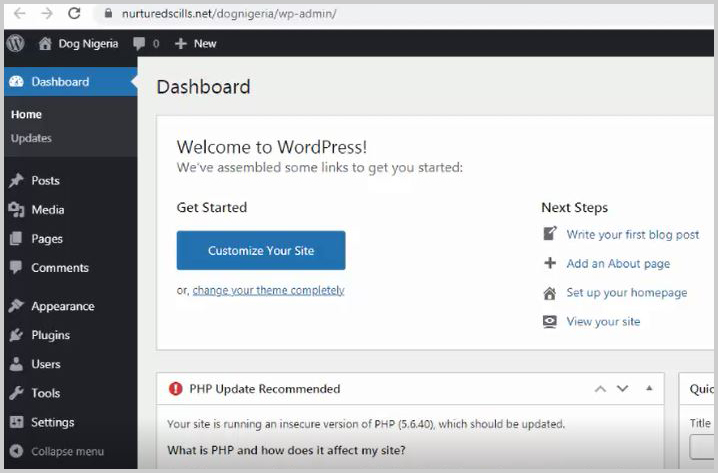 Expandable?
Yes!
If you'd need to expand the capability of your blog, for instance add Whatsapp, social media handles, search engine optimization, email opt-ins etc features exists in CMS that affords those additional stuffs.
And that makes your blogging life a whole lot easier.
What to consider before choosing a CMS for your blog business
A post points the following as being critical in choosing a CMS platform for your blog:
Business impacts, Real costs, Ongoing requirements, Technology integration, Skillsets, Security, Blogging Customization, Search engine optimization, Social media marketing, Email marketing, WYSIWYG content creation, Future needs/expansion and, of course, Support.
From being technically savvy to being a marketing unicorn, the choice of a great CMS should satisfy your needs to a very reasonable extent.
Considering technicalities, I have been hoodwinked into believing it's extremely difficult to go about blogging without being 'technically competent.'
But sincerely, the way most CMS are configured is to give you ease of usage.
The fear that you'd have to contend with codes and all that is a thing of the past.
(Except, if, ofcourse, you're tagged with the responsibility of the technical area.)
From my experience using the world's most favorite CMS, WordPress, it's really been fun all the way.
WORDPRESS
Right in this piece, I will be coming with the simplicity much later (the video tutorial says it all).
The other critical area I would like to project is the aspect of search engine optimization friendliness and how it impacts on your blogging business.
Search engine optimization, SEO in short and in all simplicity, is how easy and frequent you are found by people that need your products, services.
This should really be a critical pointer for you in choosing the right CMS for your blogging business.

MOST PREFERRED CONTENT MANAGEMENT SYSTEM FOR BLOGGING (WORDPRESS)
Most recent statistics show that WordPress which is a free (open-source) CMS blog platform is the most commonly used blogging platform.

Taking a closer look at the table above, you'd be in no doubt that we should just focus on what everybody's using for their blogging business.
WordPress CMS sits at over 80% as a preferred platform for all blogs, websites created on the internet today.
So, what are we waiting for?
Practically Speaking…
When we get on our control panel (cpanel) we will find quite a lot of great platforms for blogging.
But, to be point-blank, WordPress far out-performs 'em all.
WordPress, Strikingly and Others
Amidst other platforms like Strikingly, Weebly, Magento, Wix et al in the blogging space, WordPress is one of the most universal CMS platforms on the internet, and it is a free open source, so you don't have to buy a license to use it.
Strikingly
Running close to WordPress is Strikingly that has been presented as a very good an d easy to use blog and website creation platform.
If you have a steep learning curve to technical stuffs, this technology comes with easy capabilities to help you create a blog, website, ecommerce for your business.
Strikingly is a highly recommended choice by quite a handful of content creators in the blogging industry.
It was built with regular users in mind; no coding skills required, and you don't have to understand the ins and outs of advanced security settings or SEO to use it.
The platform's interface is so user-friendly you might not even need the guidance provided on the dashboard area when you first login.
However, it's important to note that Strikingly, is not free like WordPress.
That said, Strikingly presents very affordable packages that can get you started immediately.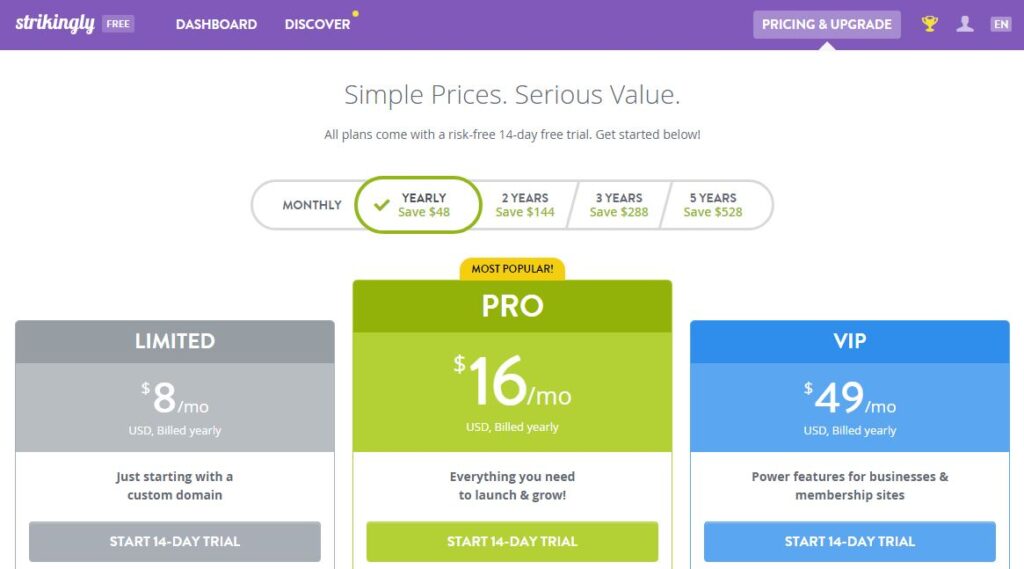 So…
We're done with that.
Let's move right now to the next chapter where I show you how you can monetize your blog.
Let's jump right in…
CHAPTER 3: MONETIZE YOUR BLOG
This is one critical area you'd want to give great attention to.

Take it or leave it, as I pointed earlier, you'd need some form of encouragement for all your hard work.

How else would that be other than to get some form of compensation for your effort.

In this chapter, I will walk you through effective means of monetizing your blog business.
Without further ado, let's consider this…
Why You're Not Making It with Your Blog
In an article tagged "11 Reasons Why Your Blog Isn't Making Money," writer address following reasons bloggers don't make money with their blog business.
Take the 11 point summary:
1. Target Audience Too Broad
2. Your Content Is Self-Centered
3. Nothing Is for Sale
4. Push to Buy Comes Too Soon
5. You Aren't Asking for the Buy
6. The Content Doesn't Engage
7. Not Enough Traffic to Blog
8. You Rely on Your Gut
9. Your Blog Is a One-Trick Pony
10. You Don't Post Reviews
11. You Gave up Too Soon
so…
Taking a cue from this, I would advise you find a super target niche for your blog business (I described how to do this in the video).
TELL STORIES
In the same light, make your posts personal by sharing your real life story, experience and also balance out with that of other successful people in your space.
See:
Nigerians love stories.
There's a beautiful FABOOlous story Oloye Akin Alabi told in the opening of chapter 8 of his recent book, How To Sell To Nigerians.
I strongly feel you should get that book right now.
It will teach you how to carve out fabulous blog stories that SELL.
Keyword here is SELL!
(And it's critical)
OFFER VALUE
If you've got something of value to sell, offer overwhelming value to your target audience over a long period of time before bringing it up.
Let the motive be purely that you're seeking ways to truly help them out of whatever struggles they're going through.
Again…
In his recent book, How to Sell to Nigerians, Otunba Akin Alabi, advocates you under promise and over-deliver in rendering your goods, services to customers and even prospecting customers.
MAKE ACTIONABLE
For your blog to be effective, you need to also make it actionable.
Ensure you're making them do 'something' rather than a drab, passive, 'federal-governmentish' and straight-jacketed formal write-up.
Don't ask me where I got all those giant grammars from abeg.
DRIVE TRAFFIC
Lastly and majorly, you need to be able to drive reasonable traffic to your blog.
To me, this is actually the first and most critical factor in a blog business.
In my video tutorial, I shared about TRECC…
Traffic, Relevance, Competition and Commerciality an acronym I tag "TRECC" plays a critical role in the success of your blogging business.
How To Earn Income with Your Blog Business
Affiliate marketing
According to Pat Flynn of SmartPassiveIncome.Com, one of my online blogging mentors, affiliate marketing is the process of earning a commission by promoting other people's (or company's) products. You find a product you like, promote it to others and earn a piece of the profit for each sale that you make.
Affiliate marketing is one of the most popular methods for monetizing a blog. This is especially useful when you're just starting out and you don't have your own products or services to sell.
Even if you've got something to sell but not necessarily relevant to what you're writing, you can find a good product that brings value to both your readers and you.
Advertisements
Put up pay-per-click ads on your blog will not immediately fetch you the kind of income you want, but it's one of the ways you can monetize your blog.
You don't really get any reasonable traction until you are able to build your traffic to certain volume every blessed day.
Good money start coming when you cross about 100,000 visitors per day.
And I tell you, that's a huge milestone.
To monetize your blog in this route, you could get advertisers to put up their banners in certain high generating traffic pages or blog posts (ofcourse generating reasonable traffic) on your blog.
This could be far better than the very annoying pop-up ads (that some people even deliberately turn off or block with apps) that comes through Google Adsense.
Sincerely, I hate all those stuff.
SINCERELY!
Email Marketing
Monetizing your blog through email marketing is a gradual process.
Just like you won't meet a lady on a first date and propose to marry her.
The first and most important, ofcourse, is to build a high quality target audience that is super-hungry for what you have to offer.
Super-hungry? Yes, super-hungry!
It initially involves building a list of interested prospects, offering value over a long period of time.
After building a sound relationship and establishing trust, respect, you can then go ahead to sell your stuff to them.
The bottomline?
Make sure you're helping them achieve their goals or solving their problems or meeting their wants, needs.
You can use email service providers like Aweber, InfusionSoft, MailChimp, ConvertKit et al to implement a structured system to ensure consistency and marketability
Sell ebooks
Monetizing your blog through sale of ebooks affords you the platform to further establish yourself as an authority in your niche added to the initial intention of making money.
It's really hard to remove the money issue out of the whole mix.
You can create an ebook that you desire to sell and embed it in an email opt-in.
What this simply means is that you give them some free chapters for free in exchange for their email addresses.
Your ebook could be a technically-inclined type, fiction or a do-it-yourself (DIY) quick fix literature.
Anyways, just ensure you're super-targeted at helping your audience achieve their desired goals.
Continue to promote your ebook directly through your blog by creating attractive content and even giving some chapters for free.
Ofcourse…
…you should also explore opportunities running ads on relevant social media sites and other platforms that may give you your desired outcomes.
This will draw people in, then enticing them for more content from your ebook.
And hey…
No jokes…
This is a strategy I used when I launched my first digital information product.
With this, you can build an automated multi-step sales system and sell your ebook on autopilot.
Sell Courses
You can monetize your blog by creating cutting edge, above the board courses and selling to your target audience.
It's important your course is not just the type that anybody can just head over to Google or Youtube and see.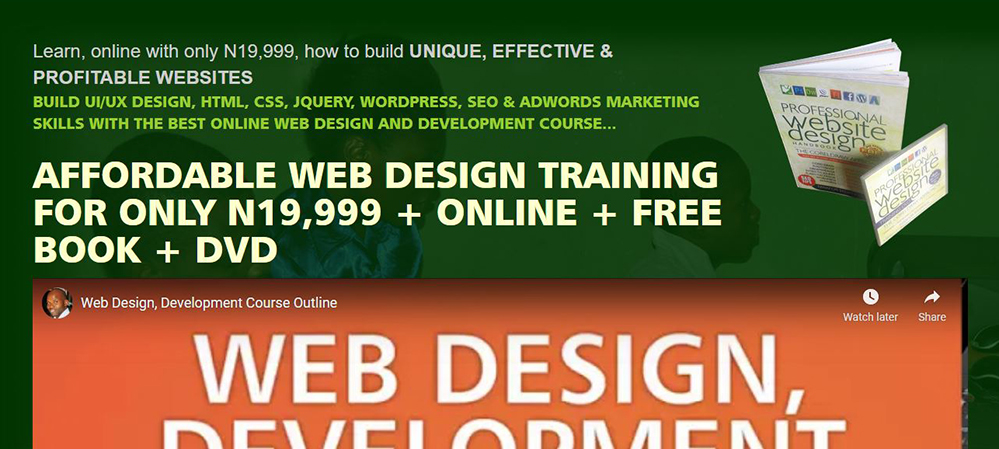 It must command a whole lot of value and must be very unique.
Courses work great when it comes to technical skills like web design, development, digital marketing, graphic design and so on.
Find what you're really great at and do the due diligence before building your course.
Then make and project something far better than the other courses out there in the marketplace.
And hey…
It's not necessary that you must create one.
You could look for a good relevant course you can promote on your blog and get a fair commission on them.
Sell digital products
Creating digital products is a great way to profit from your blog. You can effectively sell any type of digital information product, application, guides, resources, animation, videos and lots more on your blog as long as it's in harmony with your content.
Don't second guess yourself, as you'd be surprised at just how much money you can make by selling digital products on your blog.
Sell Coaching, Mentorship Services
On your blog, you can create an entirely different page where you project your coaching, speaking services.
Selling coaching and or speaking gigs through your blog can definitely be a lucrative avenue to make extra income.
Sponsored/Exclusive Posts
Like I mentioned earlier, if you work hard at generating reasonable traffic to your blog…
For emphasis, this is what you should really work hard on starting out.
You can then justify or attract prospective blog posts by visitors willing to pay having seen value on your blog platform.
Now, I guess there's this rambling in your head by what I mean by reasonable.
See:
If you don't generate a minimum traffic every month (that can be proven with data) there's really no need exploring this option.
Yes, read my lips.
If you're good, traffic-wise, you can create or accept sponsored posts as long as you label them as sponsored.
You have to be careful with sponsorships.
Be sure that you're honest with your readership.
Search engines like Google penalizes you if you're selling links along with the site that you're linking to.
If they detect foul play in your sponsored post, you'll be nailed (maybe not to the cross).
So… be as transparent as possible.
CHAPTER 4: BLOGGING FAQS
Here I quickly address certain frequently asked questions.
Here are the question alongside their answers:
How much does it cost to start a blog in Nigeria?
It can take an average of N29,999 per annum to maintain a blog.
This cost depends on the prevailing exchange rate.
The more reason I advocate for local hosting.
How can I create a free blog in Nigeria?
To create your free blog you need to visit blogger.com or wordpress.com. In either situation, you will have to register and Login to your account; enter relevant, required data and start blogging.
Who is the highest paid blogger in Nigeria?
Top ten richest bloggers in Nigeria
| | | |
| --- | --- | --- |
| S | Name | Net worth |
| 1. | Linda Ikeji | $40 Million |
| 2. | Omoyele Sowore | $10 Million |
| 3. | Uche Eze Pedro | $4 Million |
| 4. | Noble Igwe | $4 Million |
| 5. | Loy Okezie | $3 Million |
| 6. | Chude Jideonwo | $1 Million |
| 7. | Makinde Azeez | $ 0.8 Million |
| 8. | Stella Dimokokorkus | $ 0.45 Million |
| 9. | Ademola Ogundele | $ 0.4 Million |
| 10. | Jide Ogunsanya | $ 0.12 Million |
Top 10 Professional Bloggers in Nigeria and their net worth
CHAPTER 5: PRO BLOGGING TIPS
In this section, I will share with you exclusive tips by top bloggers in and outside Nigeria.

Enjoy…
TIP 1: Question, Answer Blogging
In a recent study about how Blog SEO is Turning into a Questions and Answers Game, Neil Patel, a digital marketing expert, points that high ranking blogs are those that answers the questions starting with " 'How,' 'What' and 'Where.' "
So:
What does this tell you as a blogger?
When next you're writing a blog post, ensure you're answering questions very dear to the heart of your target audience.
And hey!
Don't get it twisted….
…my top ranking blog post still remains…
How to create a website in Nigeria, a "How to" article.
This blog post sits on the number one position on Google's first page for that particular keyword.
Again…
Don't just take my words for it…
(Google it up right now)
Shakara no dey diar…nah hardwork (LOL!)
TIP 2: Study Biggest, Best Blogs in Your Industry, Niche
Nigeria's foremost celerity blogger cum model, Linda Ikeji of LindaIkeji's Blog, bares her mind about an important tip that helped her grow her blog.
Get ready, here it is…
"I also discovered Paris Hilton which was the biggest blog in the US at the time and I started reading his blog and got obsessed with it and then I told myself, why can't I do something similar?
So, I put gossip on my blog and the reaction to that news was more than I expected, people were far more interested in it more than the other things I had put on it."
The rest, they say is HISTORY!
TIP 3: Forget About Being Liked, Just FOCUS
Activist Blogger, Omoyele Sowore of Sahara Reporters makes no mince meat of his words…
"Be yourself, focus on work and forget about being liked."
For some of us seeking to monetize our blogs by all means, he has a piece for us:
Sahara Reporters is supported by grants from the Ford Foundation and Omidyar Foundation.
As part of its policy, Sahara DOES NOT ACCEPT adverts and financial support from the Nigerian government.
Can you imagine that?
No wonder, they're hellbent on revealing all the angles of the Nigerian government.
Good or Bad.
(Do they really have good sides?)
Only my thoughts O!
Abegi!!!
TIP 4: Project Uniqueness With Storytelling
Uche Eze Pedro of Bellanaija.Com Nigeria's foremost lifestyle blogger shares an important point to consider when starting your blog.
She advises you project the unique side of your culture through powerful storytelling and great documentation.
Uche has become a house name over the years with her blog focusing on weddings, fashion, lifestyle/culture and a bit of news.
TIP 5: Playfully Work Hard
Noble Igwe is the founder of 360nobs, one of Nigeria's foremost music blogs.

Noble believes in keeping your blog playful as you work hard on laying solid foundations in offering quality content.
TIP 6: Expand Your Horizon
Loy Okezie of Techloy Blog says….
"the inspiration for what I do comes from several books I read on how technology companies such as Google, Yahoo! and eBay started.
Not to mention the technology blogs I read every day.
As a result, I've developed more respect for entrepreneurial people and consistently seek ways to engage with like-minded people, embrace new technologies and empower early-stage startups.
All of these have helped me gain more experience in starting online ventures, mentoring young people, and consulting to several organizations over the last couple of years."
TIP 7: Be A Good Receiver From Divinity
Udeme Archibong of SuccessRecipeBlog on generating ideas for your blog believes strongly that it is better to be a good receiver of ideas from the Divine Mind.
In her words…
"Inspiration is the word. My writings are inspired and they are part of me; it reflects my convictions. Yes I am addicted to reading great books and as I read, meditate, ideas and insights just bubbles up and flows within me and I write them down."
She further states: "I've learnt to habitually keep my mind in a state or condition that can receive ideas from God."
TIP 7: SEO Juice for Business Blogging
CEO of Nigeria's top ranking web design company, Charles Dairo of CKDigital advises businesses to blog to take advantage of search engine optimization, SEO.
He puts it this way….
"From my own experience, the importance of business blogging is primarily for search engine ranking."
He further explains that if businesses blog about what their potential or existing customers care about or are struggling with, they stand the chance to gain such as their customers if they provide valuable content – not just once but continually.
He shared an instance where a customer may be at a particular stage of their buying decision but need further information to clarify and convince them before they finally buy.
If a business offers a blogging service on their site and shares a related content, the prospect in the process of searching and finding such content, may be on his or her way to buy from them.
As an additional tip, he also said such contents could be repurposed for email marketing, social media marketing, podcasting and other platform where marketing can be explored.
NOW IT'S YOUR TURN
So now, it's your turn, what tip do you want to try on your blog?
OR
Are you just starting out with your blog?
Was this helpful?
Either way, let me hear from you by dropping your comments right now
(I read and respond to every comment).