LOGO DESIGNER IN LAGOS, NIGERIA
A Logo Designer's Portfolio proves that the client's brief and preference is fully taken into consideration before we carve out a brand identity for your company. As one of Nigeria's best in creative logo design work, we pride ourselves in our ability to churn out WELL-THOUGHT OUT brand identity that stands the test of time. Are you looking for affordable logo design price in Nigeria, our pocket-friendly package will help you. Contact us now.

See our process: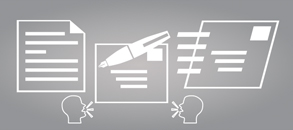 LOGO DESIGN BRIEF
The brief from the client shows us the needs and requirements of the customer.

We seek to know the core values they seek to project in their brand and this is what we are out to project in the design project.

The brief from the client also tells us if the customer has specific preferences as per usage of graphical elements and colours. We want to know this preferences so we dont go off benchmarks that client is specially interested in.
LOGO DESIGN RESEARCH
The next step in our process is to do research. Furnished by the brief, we look for the best industry standards of the logo we are creating for the client.

We dig deep into historical relevance and relationship of the logo in contemporary terms. We see how brand identity has evolved over time in that particular niche or industry.

Inspiration is also key for us. We go all in: online and offline to get inspired with what others have done in the industry in question. We are excited about the project on ground.
DESIGN LOGO
This is the main design process from what we gathered from our research.

1. Going traditional is the way for us. We do some pen on paper scribblings to give us a visual cue into what we are getting into. From our scribblings/drawings, we see what is possible and graphically aesthetically acceptable and pleasing.

2. Digitize: We take our manual logo mock up and fine tune them on the computer. We ensure our graphic elements for the logo is a high value vector. Typography is carefully chosen to project the brand identity.
LOGO APPLICATION
This is the stage we apply the logo to different media.

We want you to see how your logo will look like on your complimentary cards, letterheaded paper, continuation sheet, Identity Cards, Company Profile/Brochure, Receipt Booklets, Invoice and other promotional items like T-Shirts, pens, mugs etc

We also go a step further in showing you how the logo will look like on your digital media tools like your websites, mobile applications and social media websites.