When choosing a web design company in Nigeria today, you need to consider quite a lot because competition would get stiffer as more and more people are banging out their online businesses every day. Sincerely, it seems hard for me to emphasize that a website design is more than "it's fine" kind of comments I see most times. It's important you consider the following factors when deciding on choosing a web design company:
1. Concept is KEY: Conceptualization is key. It is the thought process that a lot of us hate to like. It is what stands great design companies out from other mediocre firms. It is where intellectual thinking is at work; where everybody is forced to think outside the box and get out something unique that will work for the brand.
From your conversations with the website design company, you want to know what the key concept of your website will be. Remember I shared here on this blog that a great website is one that focuses on the objectives of the organization or individual as the case suits. It's important for a website design agency to get into the heart of the concept behind their client's website or better put, what is the objective of the customer's website? You need to first answer the question yourself and be sure you're satisfied with your answer. You must have peace in your heart and be very sure that is what you want your website to achieve for you or your business.
The web design company should work with you to ensure that the concept they propose would definitely meet up with your desires, goals and objectives. When this understanding is struck, work can start. And yes, definitely, there has to be regular ways you agree to communicate as the project advances.
The concept proposed definitely would be unique and tailored primarily to meet your needs; satisfy visitors, users, prospect expectations while also meeting fundamental design requirements.
2. Good look and feel: I cannot but over-emphasize this. A great looking design is compelling and would naturally make users stay longer on your website. A good website design firm would ensure the design really projects, to the teeth, the concept that is being used.
The design must reflect the mood of the concept. Your design must stand you out from your competition. Your brand must be fully projected from the quality of your logo in vectors; the quality of your high resolution images (also optimized for quick download); the colours of your brand must be fully projected in a very professional way ofcourse. A good web design company can creatively use a brand that has six colours (though this is too much sha) and the design would not look clumsy or irritating to the eyes.
The design must be easy and pleasant to the eye. I've seen quite a handful of website that after it loads up, I just simply bounce (I know you'll say it's because I'm a designer, but we all have eyes for good things). Everything should not want to catch your attention, one thing is enough to bring the attention of your visitors into developing interest in other things you offer –that should be the key of a good web design project. A great website design agency would ensure, based on its skill and exposure to get the best design that looks very soothing to the eye compelling visitors to want to take the tour around quality content therein.
3. Quality of content: Today's web design should have great content both in quality and quantity. Research has it that websites that rank high on search engines result pages are website with content beyond 1,500 words. In addition to this also, you also may need to incorporate images, charts, videos, audios etc. This would serve to satisfy preferences of different users.
Quality of content also has to deal with uniqueness. You don't want to head over to Google and copy out stuffs and paste on your website word for word –NO! As a matter of fact with the multiplying algorithms that Google is spitting out, you could be penalized. So watch out that your website design company is not just intoxicating your website. From my experience also, some clients falter when it comes to supplying content for their website. They say "go Google now, find something for us!" That could really put everybody in a mess when Google's sledge hammer comes knocking.
4. Performance: Quite a lot determines the performance of your website. The first thing is the fact that a website that is not properly optimized, especially when it has to do with images would naturally load slower and this naturally would piss your users off. In another scenario, if your content is too "texty" people could take a walk from your website -I guess you don't want that. You want to break your looong (permit this please) biblical scripts into short paragraphs with relevant images or any other multimedia that would better illustrate what you're saying (pictures speaks volumes).
You want to ensure you act and talk like you really know what you want with your website design company. So ensure you put this at your finger tip and ask to ensure your website performs well and stands out amidst the competition.
5. Mobile Compatibility: Since April this year 2015, there has been a new algorithm from almighty Google clamping down on websites that are not mobile compatible (I shared the news right here). You need to ensure that all your pages are mobile compatible. Ensure you check out this point with your website design company.
6. Integration of analytic tool: A website design company should incorporate tools that would enable you measure your website's performance. This is important to evaluate your effort within a period of time and see what works best for you. It would reveal quite a lot of things that you could really be surprised about. A good analytic tool would reveal your on-page-seo (SEO meaning search engine optimization).
This primarily reveals quite a lot because it shows if your page is well optimized for what people are looking out for in your business.
7. Usability: A great website design will not pose any problem for the user. He or she will find it easy to navigate their way around the website. A web design agency creating a website for you should look into this area critically. Your visitors don't want to start getting confused on where to start (if, for instance, you require them to take a process of something). You want to make it easy on the user. Okay now, the word abi? User experience abi? Yes! You want their experience to be compared to none on your website. This is affected by how the interface (things on your website that a human can relate with) is designed.
Sometimes I just want to get something from a website and it just seems I'm just been transferred from one department to another. At the end, it just a wasted aimless wondering. What I do? Head back to Google and really take time to carefully read through the result that "best answers" my search query. Most websites these days are acting like "middle men". What I mean by this is that they are more like intermediary linking you to the main thing. In clear essence they are not the main thing. It would be a great thing if people can land on your website and find everything (atleast to a large extent) on your website. Save them the stress and hassle of jostling from one web page to another. Additionally, the more time people spend on your website, the more your site seems relevant to that particular search query and Google would naturally favour you with a better ranking over time.
8. SEO Ready: Search Engine Optimization is very key today. It enables you edge towards your goals of a successful online business. A good website design agency will find a way of factoring SEO into your most important pages. Google ranks pages not the whole website (except, ofcourse if it's an authority website like Wikipedia, Amazon, Ebay, Time, Yahoo etc). So you take time and discuss with your web design firm on what you think are the most important pages (your home page being one) of the website project at hand.
Search engine optimization will always start from research to justify your entry into the market. The first thing a good web design firm will do is to ensure a comprehensive research to prove that you will have enough traffic to justify your hardwork (sincerely you'll have to really work hard); the second thing is relevance to that particular traffic you're aiming at; thirdly you want to be sure you're entering a niche where there's a chance of ranking high within a reasonable framework of time and finally that the niche is profitable to your business.
9. Quality of code: Code can be written in three different ways: Inline, embedded and external (sorry I won't bug you with all that technicalities). But in clear simple terms, there are best practices a web design agency should imbibe in building a website so it comes clean in front of search engines.
Quality codes will also help your website load faster which will in turn impact on a great user experience. You don't want to have your website muddled up with scattered codes that will both confuse search engines and your website's first time visitors –remember first impressions counts.
10. Security: Internet security is increasingly becoming a worrisome issue these days. There are some guys out there just waiting to ruin your hardwork by hacking into your website (even for the fun of it). Yes it could cost a little extra, but then you don't want your website hitting up hackers' home page.
A web design company should educate the client on the increasing risk of having their website out there without any form of security. The result is that it is prone to hackers. I've had bitter experiences having to refix a website that I had concluded. Some content management systems, CMS, are quite vulnerable. But then you could atleast do some very important security checks to ward of these malicious intruders. Take the time to ask what form of security your website design agency is incorporating to the website design project.
11. Social Media Integration: We all know the power and importance of social signals for a website today. As a matter of fact, if you don't have any form of social interaction on your website, Google won't favour you with a good rank. Social signals to search engines these days are like endorsements. They are important because they prove that you truly exist. Social signals are real humans (not robots) liking, sharing, recommending, reviewing and talking about your website, business, products, services etc.
Your web design agency would have to integrate a functional social interaction on your website and advice on how to keep it alive for better ranking juice to your website.
12. Readiness for business: Are you ready? Does your website have what it takes to fulfill its promises to prospective customers? Do you have an automated marketing system in place to convert "doubting Thomases?" Are you really "NOW OPEN" or you'd love to put up an "OPENING SOON" banner on your website home page until you're fully ready to fly? But please, don't wait until you have everything (the basics will do for now) before you kick start. You can always be better and improve as you move along.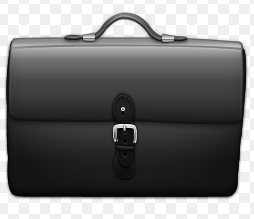 13. Portfolio: A good website design company should have a great portfolio showing their prowess in a great, contemporary and above all, functional website designing. Looking at their portfolio alone should "ginger you." Their portfolio will show to a very large extent their ability to generate winning and unique concepts; designs that are not just stereotyped but unique and properly represent client's brand.
Your question to a website design company should be: "can we get a link to your portfolio?" When you've seen their portfolio, you could go further to ask the type of templates they use. If they tell you they use certain templates, BINGO! You've got them. Templates are usually vulnerable to hackers' attacks. Hereafter you know where to place them or SIMPLY RUN AWAY!
14. The Company's Website: Charity they say begins at home abi? The first thing you want to look at is the web design company's website that you are about to hire for your website design project. If their website does not look like what you like, please bounce. They cannot give what they don't have. If you don't see intellectual capability to generate great concepts, outstanding and unique designs, ability to arrange elements in an elegant way that COMMUNICATES, please flee through the next door. If you see so much typographical errors, missing pages and you feel "there is something wrong with this website" your doubts are justified please do kindly move to your next search result page.
15. Stay Local: It's amazing that a lot of foreign companies advertise to do websites for Nigerians. While, of course it's very much possible to get a good deal from this "expatriates" there are quite a lot of challenges that comes with this option. The first is the reduction of the quality of the final product. Additionally, language barriers, time differences and the possibility that these "guys" may be scammers cannot be overlooked.
16. Compare Prices: It's no big deal if you take time to compare prices (majorly considering the quality of work and all the features that the website will carry) of different web design companies in Nigeria. If possible, get quotes from those you have screened (with these tips if you like) before deciding on which is best for you and the budget you have. Most firms will be able to give you a cost estimate of time and money required for the project.
Prices definitely will vary across board, but with an overview of costs from different agencies, you would be able to determine if you're being unnecessarily ripped off or you're in for a good bargain. You could also take an extra mile to call and ask to speak to someone in the company for final negotiations and get discounts where possible.
At Nurturedscills, we offer creative concepts for your web design projects. Our portfolio proves this. You can take time today and contact us for further enquiries. Are you ready for a great, unique and functional website? Contact us NOW!
Tweet